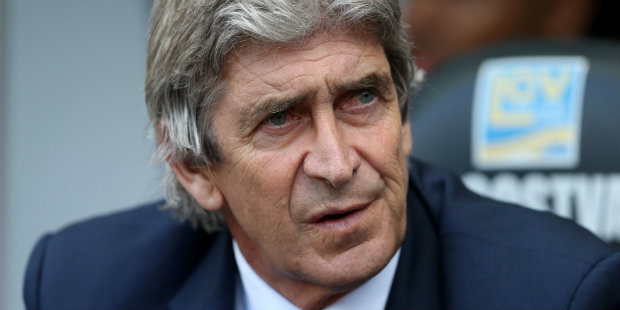 © David Davies/PA Wire
Manuel Pellegrini insisted it was too early to judge West Ham's new-look team after their season began with a 4-0 defeat at Liverpool.
The Hammers made a dismal start to Pellegrini's reign as manager but the Chilean believes they will improve.
He said: "When you bring in so many players it is difficult to adapt to a new system, but we are just starting the season.
"We need to continue working hard, to analyse this game and think about the next game and where we will be better and which players are in their best moment."
Pellegrini admitted his team were outplayed, although he pointed out, with some justification, that Sadio Mane's second goal could have been ruled out for offside.
The former Manchester City manager said: "It was a tough game before the game, during the game and after the game.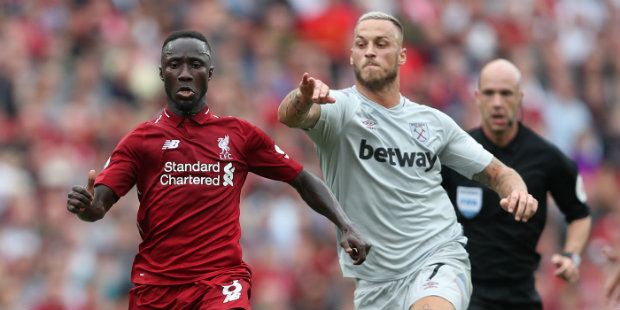 © David Davies/PA Wire
"We knew we played against one of the best teams in the Premier League. They reached the final of the Champions League and bought a lot of new players. We knew it was going to be difficult.
"I think Liverpool played better than us. They deserved to win. When you lose 4-0 you cannot have excuses.
"But I think a couple of balls decided the score. In the first half we had two or three clear chances to make it 1-1 and we conceded the second goal in the last second of the period.
"The after that a clear offside goal decided the game and they had a lot of confidence to play at 4-0.
"I am not complaining. Liverpool played well, but I don't think the difference was four goals."