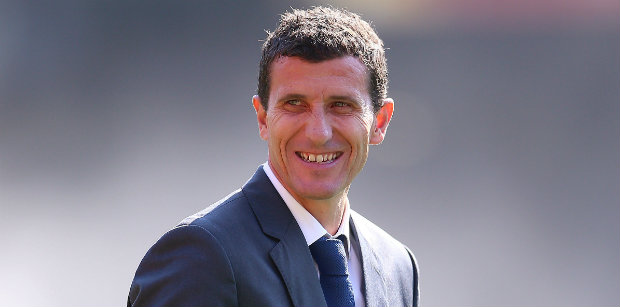 © Nigel French/PA Wire
Watford boss Javi Gracia has played down suggestions Saturday's opponents Manchester United are in crisis.
With four wins from four games, the Hornets are buzzing in third place behind Liverpool and Chelsea.
United, meanwhile, have lost two of theirs and boss Jose Mourinho is embattled ahead of the Premier League clash at Vicarage Road.
Gracia said: "I don't understand that word 'crisis'. I don't know if they are in crisis.
"I only know they have a very good squad and they can choose different players, most of them internationals.
"I'm sure they play with 11 very good players and it will be very hard for us.
"But at this moment, playing at home, we feel we have the confidence to compete and to try to get points.
"The results help us to feel we can do it, but I know it's only the feeling, because you have to do many things to win."
Like Richard Branson, the Virgin entrepreneur who provoked the ire of his train company's passengers by writing of his disdain for being late on social media, Gracia believes timekeeping is important.
Watford captain Troy Deeney revealed this week that players are fined £100 per minute for being late for training.
The players log in at the security gate at the club's London Colney training ground. And even the traffic on the nearby M25 will not be an excuse for lateness.
Gracia said: "All groups need discipline. I don't like to have many rules, because, for me, it's important the players will be responsible.
"It's better if you don't have many rules. I prefer not to take away money.
"But I think we need some rules. They respect. It's a good way to achieve our objectives."
Asked what is done with the money generated from fines, Gracia added: "They players decide what they want to do (with the money). They have different options. One of them is charity.
"Most of them respect the rules. They don't need me to remind them what they have to do."