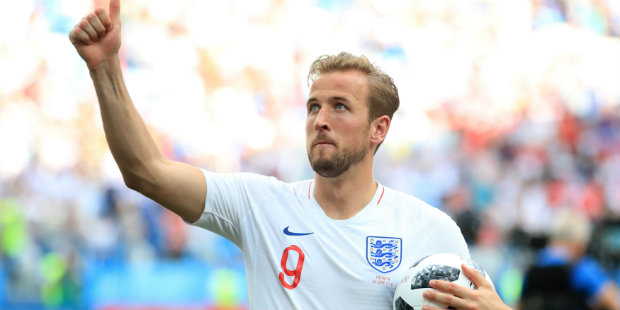 England captain Harry Kane is gunning for the Golden Boot and wants to keep his World Cup scoring streak going rather than resting against Belgium.
Kane sits proudly on top of the World Cup scoring charts with five goals in two games after following up his match-winning double against Tunisia with a hat-trick in Sunday's 6-1 rout of Panama.
A pair of thunderous penalties and a lucky third, deflected home via an unintentional flick of the heel, moved him one ahead of Cristiano Ronaldo and Romelu Lukaku and the Tottenham man is eager to ride his hot streak as far as it will go.
With a place in the last 16 assured England boss Gareth Southgate must be tempted to wrap his skipper in cotton wool on Thursday night – particularly with no apparent benefit to topping Group G.
Lukaku is carrying a knock and looks sure to be rested by Roberto Martinez but Kane would resist any chance to do follow suit.
"I want to continue, the form I'm in, but whatever decision the gaffer makes we'll get behind," he said.
"That's his decision, I guess, but obviously I want to play. The most important thing is always winning games, and if my goals help my team win then that's the perfect situation.
"There's a long way to go and a a lot of good players just behind me (on the list). Hopefully I can just continue and take it into Thursday's game."
England currently top the standings by a slender differential. With the same number of points as Belgium and an identical number of goals scored and conceded, a solitary yellow card splits the teams on disciplinary grounds.
Kane is not interested in second place – even if it seems to offer a gentler route through the competition – and would rather make keep the winning feeling in tact.
"It's important we finish top," he said.
"We're ahead by a yellow card or something but we want to go and try to win the game and take the momentum into the knockout stages."