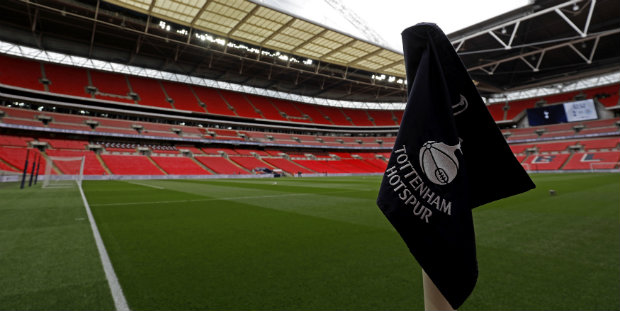 © Steven Paston/PA Wire
Attendance restrictions on events at Wembley led to numerous empty seats at Tottenham's Premier League win over Cardiff on Saturday.
The top tier of Wembley was closed for the match, which Tottenham won 1-0, and 43,268 supporters were in attendance. The capacity of Wembley is 90,000, but Spurs insisted almost all available tickets were sold.
Spurs issued advice on September 4, which read: "Given the restriction on the number of events that can be staged at full capacity at Wembley Stadium, and with our game against Manchester City on October 29 and all three of our group stage Champions League matches planned at full capacity, supporters are advised that our game against Cardiff City on October 6 will be limited in capacity."
Spurs have hosted home games at Wembley and Milton Keynes' stadium:mk this term as they await the overdue completion of their White Hart Lane home.