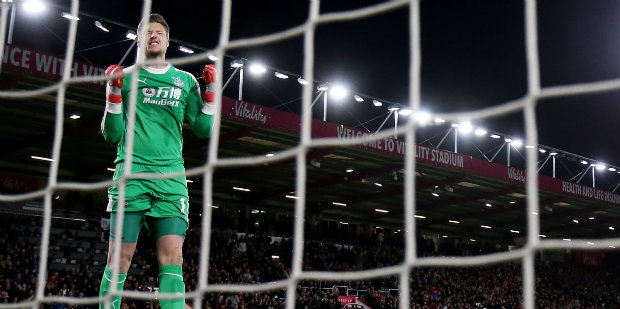 © Nigel French/PA Wire
Crystal Palace boss Roy Hodgson defended Wayne Hennessy after the 1-0 defeat against Wolves.
Palace goalkeeper Hennessey made a fine save from Raul Jimenez, when the forward was sent through one-on-one, before being beaten at his near post in the second half for Wolves' goal.
Manager Roy Hodgson regardless defended his player, insisting: "It's not just the goalkeeper. We didn't defend the one-two very well and as a result he gets into a shooting position and is able to take the chance.
"I would have been expecting us to take that chance if one of our players had got in that position as well."
Palace have yet to score in four home league fixtures this term and were briefly booed by some of their supporters at the final whistle.
Hodgson said: "I've never known fans come to watch football, having seen their team play three games without seeing a goal, then they have a fourth one, and not be frustrated and disappointed.
"There is only one way out of the situation and that is to make certain you score goals in the next game."