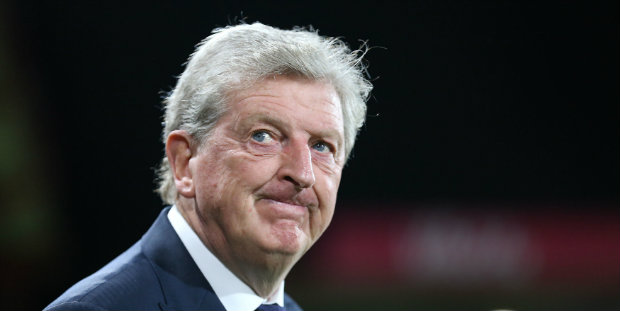 Roy Hodgson believes Max Meyer is primed to come in and give Crystal Palace the lift they need to kick-start their season.
The Germany international became their marquee summer signing when he unexpectedly arrived on a free transfer from Schalke, but owing to a lack of match fitness and then a virus he has yet to get a consistent run in Hodgson's team.
If on the occasions he has played he has demonstrated his quality, Palace are perhaps still adjusting to the departures of Yohan Cabaye and Ruben Loftus-Cheek.
He is pushing to start on Sunday against in-form Arsenal, and will potentially have to contain his compatriot Mesut Ozil.
Palace manager Hodgson said of the 23-year-old: "He is doing very, very well. He is very much the player we hoped we were signing. He is going to be a very good player.
"I've been conservative, I suppose, at the start of this season, and I've certainly given my support and put my confidence in the players who did so well for us last year.
"But one thing's for certain; everyone knows that Max Meyer is breathing down their neck if I can put him in from the start.
"It's a pity he wasn't available last week (for the 2-0 defeat at Everton) because if he had been there we would probably have had him on the field.
"The fact is we believe in his talent and when he starts a game and does very well, or comes into a game and turns it around, then there will be your answer (to if he can make the difference for Palace). We believe he has the potential to do that."
In addition to missing the focal point and presence provided by the injured Christian Benteke, Palace have lost the creativity and balance provided by Cabaye and Loftus-Cheek.
Meyer is not a direct replacement for the Frenchman but he is expected to gradually assume a similar role
Hodgson said: "I don't make comparisons. If I start making comparisons my wife will be battering me about Oscar Wilde; all comparisons are odious. So don't compare. If that was a good meal, say it was a good meal and don't say it was better than the one we had last week. I am beginning to learn from that.
"Yohan Cabaye was a very fine player. I don't think we are playing worse football than when Yohan was here. Last year we had a spell, we won some games and climbed up the table. This year we aren't and people will look at it and ask why is it, and automatically ask if it's down to Cabaye?
"I don't think that's a single reason we have taken less points in the last four games, albeit I was a great admirer of Yohan. I still think we have players in the team who can compensate for his loss.
"Yohan played in those first seven games (last season) when we lost. It's the classic one; the best place to be when the team's losing is on the bench."