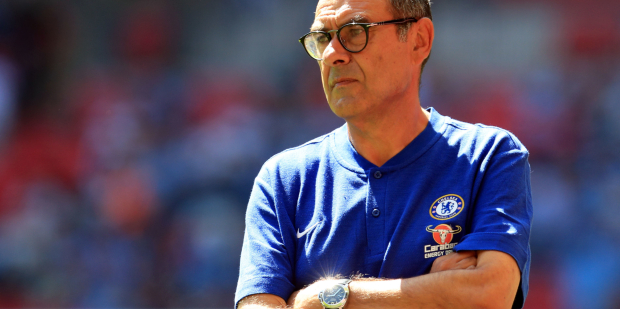 Head coach Maurizio Sarri is refusing to get carried away after Chelsea extended their 100 per cent start to the Premier League season with a 2-0 win over Bournemouth.
The Blues have been crowned champions in four of the five previous seasons in which they won their first four games, but Sarri refuses to look beyond the next game – against Cardiff on September 15 – following the international break.
The 59-year-old was appointed following Antonio Conte's sacking, after the Blues finished fifth in the league last term – well adrift of champions Manchester City.
"I think now for us it's better to think of the next match. Because the gap at the beginning was 30 points," Sarri said.
"I think it's very difficult to cover this gap in only one season.
"I'm very happy with the four matches, but I think only, starting from now, to the next match, not to the end of the season.
"I'm very happy with 12 points in four matches. But I always think we can do more. We can improve."
Pedro struck after 72 minutes and Eden Hazard added a second five minutes from time.
Sarri had no doubt Chelsea would prevail against Bournemouth in a tricky contest.
"This kind of match usually you can win in the last 20, 25 minutes," he said.