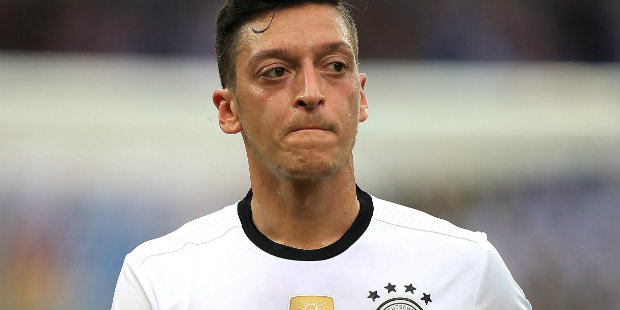 © Mike Egerton/PA Wire
The German football establishment has tried to move on from the controversy surrounding Mesut Ozil by flatly rejecting his claims of racism.
The Arsenal midfielder has been the subject of intense debate ever since he and Manchester City star Ilkay Gundogan, another German of Turkish descent, were photographed giving club shirts to Turkish president Recep Tayyip Erdogan at a meeting in London in May.
Both men were widely criticised in Germany for doing this, as Erdogan's Turkey has a poor human rights record and is competing with Germany for the right to host the 2024 European Championship, and the furore caused by the photograph overshadowed Germany's build-up for Russia 2018.
The ill feeling towards Ozil, in particular, increased when Germany failed to progress beyond the group stage, with some pundits blaming him for the disappointment.
Ozil's response to this came in a long statement posted on his social media accounts in July, when he accused the German FA of failing to protect him from racist abuse and personally accused its president Reinhard Grindel of discrimination.
The fallout from these claims has been enormous, with some defending Ozil and others attacking him even more fiercely.
With Germany playing world champions France in Munich on Thursday, head coach Joachim Low and his players are eager to draw a line under the row but Wednesday's pre-match press conference suggests that is wishful thinking.
"He's said he's going to step down. Are there any questions open?" said an exasperated Low.
"I don't know why we should keep talking about it. He was part of the team for a long time but not any more, for this team it's over and he's not part of our thoughts any more."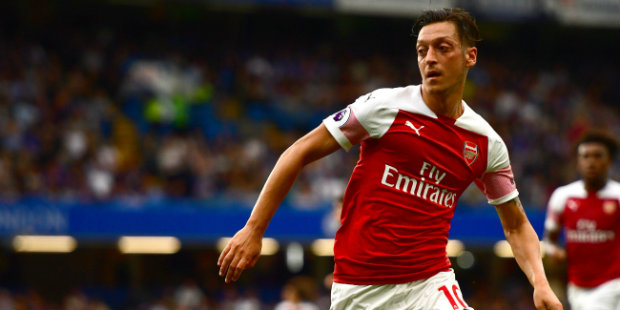 © Victoria Jones/PA Wire
The head coach added that there has never been any racism in the team during his decade in charge "so it is not a topic at all".
This was echoed by one of his most senior players, Toni Kroos.
"I don't think (the row) says anything about German football," the Real Madrid midfielder said.
"We've shown the absolute opposite of what has been claimed. It's a unique and special situation with Mesut but I totally disagree with what he said about the (German FA) and the president.
"The team has been a good role model for the entire society and shown how multiculturalism works. All players can be welcome in our team."
Racism within the team, however, is one thing Ozil did not actually allege, as his claims were directed at the federation and German society more widely.
When this was pointed out to the national team manager Oliver Bierhoff, the former striker said: "Well, we have to deny it very strongly.
"OK, he didn't say it, but journalists are asking about it. That's why we have to deny it.
"I really can assure you, it's our biggest effort in the team, but also the federation."
Bierhoff did, however, admit he and others at the German FA made mistakes in how they have handled this affair but said efforts have been made to talk to Ozil since his statement and they have been rebuffed.