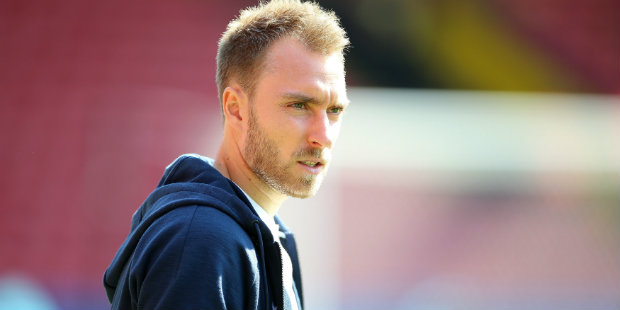 Christian Eriksen says he is happy for Inter Milan to focus on him in Tuesday's Champions League clash.
Eriksen is set to play a particularly important role for Tottenham in Italy, with Dele Alli out injured.
Speaking at a press conference on the eve of the game, Eriksen suggested Inter being watchful of him could open up space for his team-mates.
He said: "It's good if they look at me. There are nine or 10 other players who can take advantage of that, so that's good.
"It's good they are focused on me. There are 10 other players who can do the job."
Harry Kane is set to lead Spurs' attack amid much discussion over the England captain's fitness and form following his involvement in the World Cup.
But Denmark international Eriksen played down suggestions that those players who took part in the tournament are feeling the strain now the Premier League has resumed.
"Personally, I don't feel tired," he said.
"Of course it's always fun to be at the World Cup and there have been so many players going to the World Cup, going so far, so that's an achievement for the club itself.
"But I think all the players are fit and fresh to play. Even from 21 days off, you can feel fresh again to start."