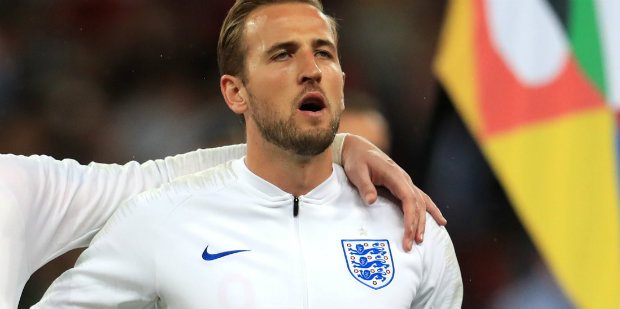 © Mike Egerton/PA Wire
Gary Neville claims England should have given captain Harry Kane a break from international duty after expressing concern the striker is mentally exhausted.
England's summer run to the World Cup semi-finals in Russia saw Kane finish as the tournament's leading scorer.
It came in his first finals as leader of the team, and Neville believes the inevitable stress Kane has been under is now showing.
He questioned whether England boss Gareth Southgate got it right by including Kane in match-day squads for both the Nations League opener against Spain and Tuesday's friendly with Switzerland.
Neville said on Sky Sports: "I am concerned about Harry Kane. Since 2015 he has played 175 matches and he's struggling. Forget the physical side, he needs a mental break as well.
"I don't think he should have been here for the two weeks. I think there is a welfare thing in terms of looking after players. He has not had enough of a break since 2015."
Neville suggested Kane "needs a real break and that escape" from the pressures of his responsibilities, with the 25-year-old such a key figure for his country and Tottenham.
The former Manchester United and England defender, who also had a spell as Three Lions assistant boss during Roy Hodgson's reign, said that Kane "just looks like he needs looking after".
Kane, along with most of England's starters from Saturday's game against Spain, was named as a substitute for the Switzerland friendly.
He came off the bench at the King Power Stadium to play the final half-hour as England held on for a 1-0 victory following Marcus Rashford's goal.