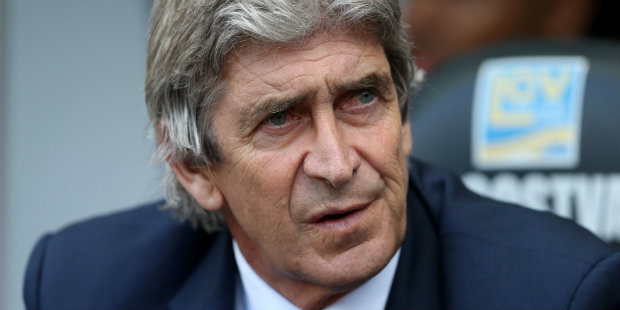 © David Davies/PA Wire
West Ham boss Manuel Pellegrini has hit back at suggestions that Jack Wilshere and Mark Noble cannot play together.
Former Hammers manager Sam Allardyce is among those to have claimed Wilshere and Noble are not mobile enough to form a midfield pairing.
Allardyce certainly seems to have a point if the first two games are anything to go by; the duo were overrun in the 4-0 defeat at Liverpool and then failed to impress as Bournemouth won 2-1 at the London Stadium last weekend.
However, Pellegrini insisted: "That is the opinion of Sam Allardyce. I know him and I respect him and everyone has his opinion.
"One opinion is that you can play one good player with the other one and the other is that they can play 4-4-2.
"If you need fast players they cannot do it. If you need good technical players that they don't lose any balls, they can play together.
"In football there are a lot of things you can do. Remember Juventus around four or five years ago played with one holding midfielder. It was Andrea Pirlo.
"And Pirlo is the same as Jack. He has the same characteristics as Jack. I think that every good player can play with others."
High praise indeed for Wilshere, who will be back in the spotlight when West Ham travel to his former club Arsenal on Saturday.
Noble may be an enforced absentee, though, with the Hammers skipper carrying a back injury.
Wilshere spent 10 years with the Gunners, and despite being hindered by injuries Pellegrini insists he can still reach the heights which once saw him earmarked as a potential superstar.
"I'm sure about that," added Pellegrini. "Because he is just 26 years old and because he knows better how he must manage his physical work so as not to be injured.
"In the last two seasons he played a lot of games. This season we've been working with him from July 1 and he's not having any problems."