Tottenham's Toby Alderweireld is among the Premier League's cleanest defenders, according to statistics.
Number crunchers Opta have kept a running total of all the fouls committed in the top flight this season, and the results so far have been published by daily fantasy football game Oulala.com.
Of the defenders who have played at least 10 Premier League games, Alderweireld comes out fourth in the list based on minutes per each foul.
The Belgian has given away four free-kicks in 1,203 minutes on the pitch, a foul every 301 minutes.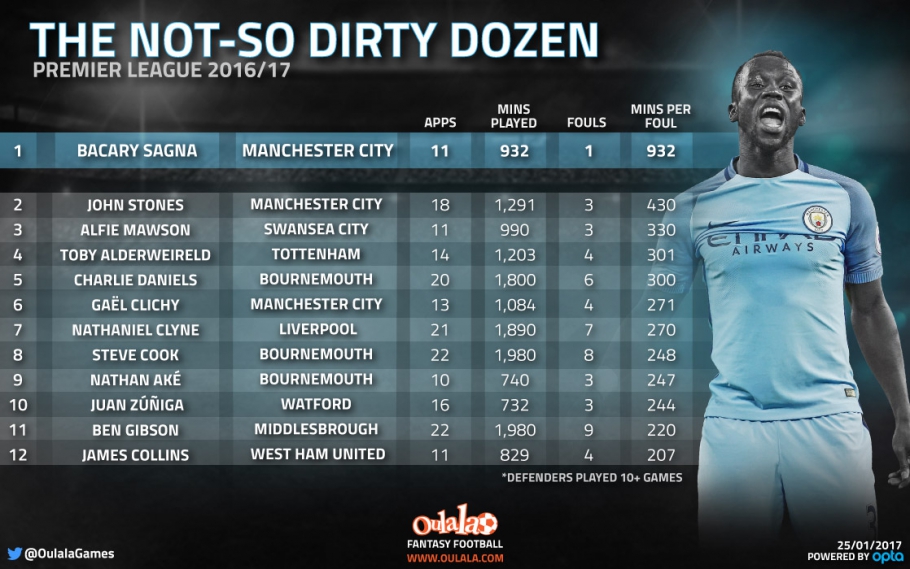 As the graphic shows, only the Manchester City duo of Bacary Sagna and John Stones and Swansea's Hillingdon-born former Brentford trainee Alfie Mawson have a better record.
Ex-Tottenham left-back Charlie Daniels, now with Bournemouth, is fifth and Sagna's Man City colleague – and fellow ex-Arsenal man – Gael Clichy, is sixth.
Chelsea's Nathan Ake comes in ninth for his law-abiding loan spell at Bournemouth while James Collins of West Ham rounds out the top 12.
It does provoke one question – are the not-so-dirty dozen timing their tackles to perfection? Or does the presence of players from clubs like City (most goals conceded in the top seven) and Bournemouth (23 conceded in their last 10 matches) show that some are simply not being as tough as they should be in stopping their opponents?