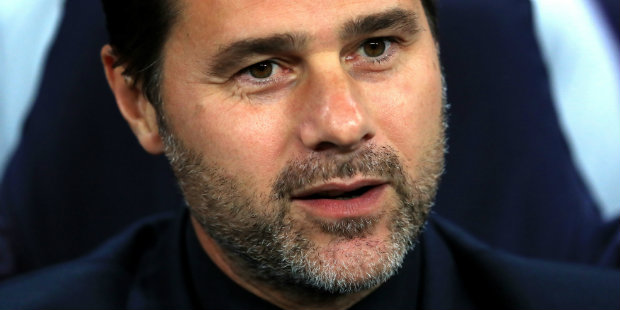 © Mike Egerton/PA Wire
Tottenham may have made their best start to a Premier League season but Mauricio Pochettino is far from satisfied.
Erik Lamela fired Spurs to a 1-0 victory at West Ham to lift them into the top four with 21 points from their opening nine games.
Pochettino could be forgiven for feeling smug given Spurs are flying so high despite becoming the first side in Premier League history not to bring any new faces in during the summer transfer window.
But instead the Tottenham boss warned that the purse strings will need to be loosened in January if his side is to continue to challenge at the top.
"In football you always need to think you can improve and you need to try to improve your squad," he said.
"If you say to me we were so clever because we didn't sign anyone, and now after nine games it's the best ever start in Premier League for the club, I'm not going to be that type of person who is going to say 'yes we are geniuses'.
"We wanted to sign people. But the circumstances arrived, and it's the best start in the Premier League for Tottenham.
"Maybe it's a coincidence, or maybe it's because we are geniuses. But in January we are going to try to sign players.
"Today we can say 'well done' but if you ask me if I'm happy, yes I'm happy with the result but I think you cannot play with destiny, you need to build the team properly.
"We need as a club in January to try to refresh the squad to move the club on."
Lamela marked his first Premier League start of the season with his fifth goal of the campaign, the Argentinian unmarked as he headed in Moussa Sissoko's cross.