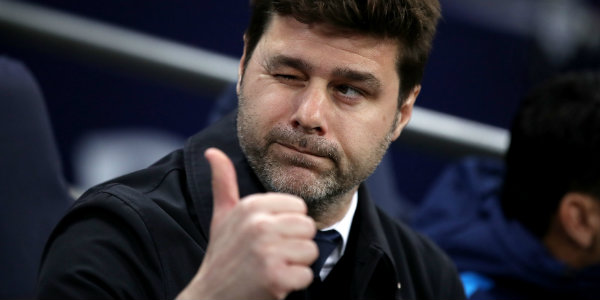 © Nick Potts/PA Wire
Mauricio Pochettino knows the only way to stop people focusing on Tottenham is to get back to winning ways. 
Spurs are in the midst of a three-game losing streak for the first time in Pochettino's reign after back-to-back Premier League defeats to Watford and Liverpool were followed by a Champions League reverse at Inter Milan.
It can hardly be considered a slump, but some of the inquests have already begun, with attention drawn to Harry Kane's poor form, worn-out players, no summer signings and off-field issues, including delays to their new stadium and a drink-driving charge for Hugo Lloris.
But if they win at Brighton on Saturday all that will be forgotten, according to a relaxed Pochettino, who could have Dele Alli back in contention.
"The only way we can stop that (criticism) is winning games and if we don't win everyone is going to criticise more than now," he said.
"And you know what is going to happen when we don't win games, the first responsible is me. I am so relaxed. In football something happens, the situation is that I am going to give my best until the end.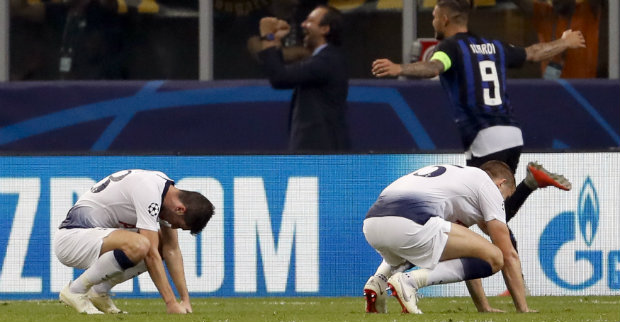 © AP Photo/Antonio Calanni
"I am going to stick with the club, I am not going to criticise the club.
"All the decisions are our decisions and of course we are always with the club until the end, maybe still here in five years or maybe in one week we are not here, but I will always talk well about the club and help them to achieve all they want."
Tottenham's struggles on the pitch have coincided with goalkeeper Lloris' absence, which came in the game after his arrest for drink-driving was announced.
He picked up a thigh injury in the 3-0 win at Manchester United on August 27 and has not featured since.
Pochettino has chosen not to reveal whether the France international has been punished by the club, but hopes to have him back soon.
"It is a point that we still do not know," he said. "We hope as soon as possible but we think the plan is still next week if everything goes to plan in training.
"It is private. I think the punishment came from the court and public judgement is massive punishment. All that happened inside, I think we want to keep it inside, that's much better.
"I think he was under stress during the game against Manchester United. I think the injury and with the added stress maybe created that injury.
"The injury now is helping him to take time and think and be a little bit more relaxed. To compete after what happened was a massive stress for him."