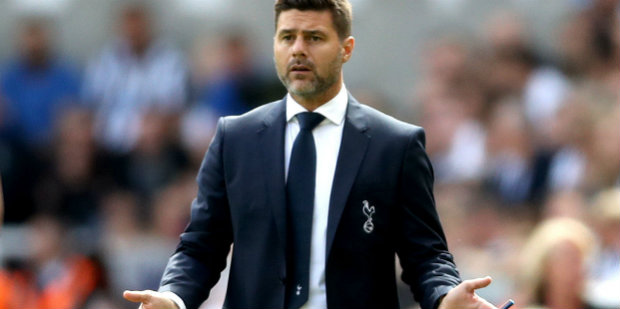 © Owen Humphreys/PA Wire
Tottenham manager Mauricio Pochettino refused to discuss Toby Alderweireld's future after the 3-1 win over Fulham.
The Belgian centre-half has been heavily linked with a move away from Spurs, with Manchester United among the interested clubs before the domestic transfer window closed.
Bayern Munich are now rumoured to be chasing the defender's signature.
Speaking at his post-match press conference, Pochettino said: "Look, many things have happened and will happen, and this season I am not going to talk about them because that is a private matter. I will only talk about what you saw on the pitch, about the performance, about decisions.
"I am not going to make any comment about the [Alderweireld] situation. Everyone can have their opinion. The only truth that can translate to our fans is [coming from] myself.
"I am open to listen to players if they want to leave. But if they are going to be here, I want all commitment. If not, we can find a solution tomorrow.
"I am so tired to talk about players being unhappy. Of course I understand that everyone, if they don't play, can be disappointed. But the rules in football mean you have 11 players [on the pitch]."