Tottenham boss Mauricio Pochettino spoke at a press conference on Monday ahead of his side's Champions League game against Borussia Dortmund. He made it clear he was unhappy that the German club have had a day more than Spurs to prepare for the game. Here are some of the other issues he spoke about…
Facing Dortmund
"It's a great opportunity to play and of course to go to the next round of a very important competition like the Champions League.
"But I think we are all agreed that first of all we need to perform in the best way. I think tomorrow is going to be a tough game.
"We need to forget the first leg and we need to be focused and try to beat Dortmund here again – that must be our approach.
"We must not think about the first leg, only having a good performance, a professional performance, and trying to win the game."
How Spurs will approach the second leg
"We need to play like we always play – trying to win the game. We cannot think about the first leg, we need to forget that.
"We must be aggressive and fight from the beginning with a high tempo – I think that is going to be the key.
"We know that Dortmund is a very great team. It's going to be tough because they are sure to start the game so aggressive.
"We need to show the same aggression and try to play in our way. We are going to be ready."
His team selection
"We are going to try to put out the best starting XI that we believe. You will know very well, if you follow Tottenham a little bit, that it is not only 11 players that can play – we rotate and change. That is our strength.
"Tomorrow we are going to put the best players that we believe are available to play and give the performance we want."
Can Spurs win the Champions League?
"Step by step – the most important thing now is tomorrow. In a competition like the Champions League, you need not only to win games, you need to be lucky to arrive to play the final – the draw is so important.
"In a league like the Premier League, the most consistent team always wins. Of course in the cups, anything can happen.
"The belief is that we can beat any team. But tomorrow we need to be professional and do a good job and try to be better than Borussia Dortmund.
"But in our mind we are always positive, we trust in ourselves and of course you can beat any team if you are focused."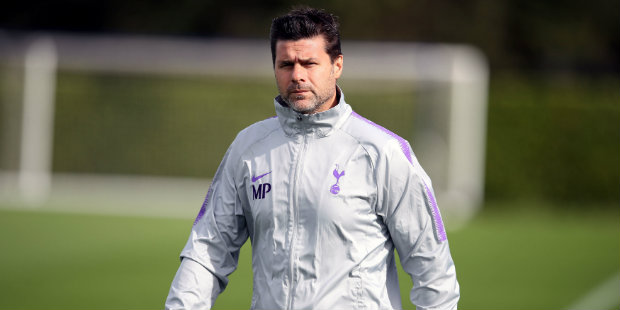 © Adam Davy/PA Wire
Preparations for the game
"If you play Saturday, then travel from London, then the only way we can prepare for the game is talking, and training a little bit.
"Dortmund, before the first leg, had more time, and now it's the same because they played on Friday.
"The only way we can prepare is talking – and not talking too much, because the players need to rest.
"We had a very tough game – a derby against Arsenal – and you know very well what it means to play a derby and the energy you spend, not only physical but mental too."
Eric Dier and Harry Winks 
"We need to assess both. They are here because we still need one day more to assess them.
"I don't know. Dier has a had a long time without playing, we'll see. Maybe he will be on the bench – I don't think he can start. Winks is the same."
Kieran Trippier
"Kieran is at home – after two games he was so tired, He has some small problem and stayed."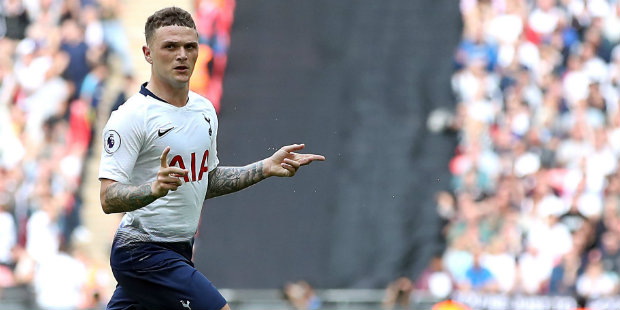 © Nick Potts/PA Wire
Dele Alli
"Dele I think is close. We will see if it can be possible for Saturday to be involved with the team against Southampton."
Harry Kane suggesting Spurs can win the Champions League
"I don't know what Harry said, but maybe it was him showing to you his ambition and the team's ambition.
"This group of players is really ambitious. The club is ambitious. If we don't sign players in the last two transfer windows, that doesn't mean we are not ambitious.
"We are so ambitious and we set our goals very high. That is why we are here, in a very good position in the Premier League and good situation in the Champions League."
Danny Rose saying the half-time team-talk against Arsenal was the best he has heard
"That is private. If they want to share with you, fantastic. I am not going to share my words. The message we wanted to translate to them was a massive effort for the second half.
"Coaches not only try to provide the team with the best tools to perform, and also the motivational side too. If they got the message in the way it was explained, I think it's a beautiful thing and of course I feel proud."