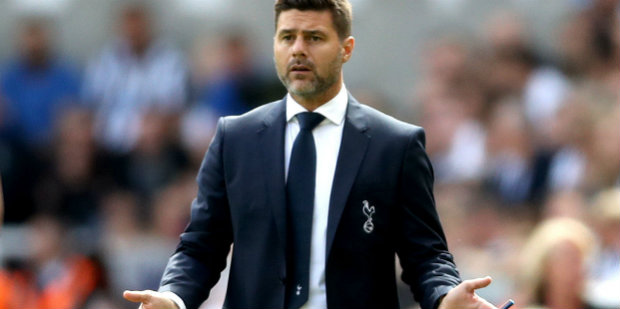 © Owen Humphreys/PA Wire
Mauricio Pochettino says he does not expect Tottenham to do any business in January.
Spurs have been linked with a number of potential signings, while there has been speculation over the futures of some of their players.
Christian Eriksen, whose contract expires at the end of the season, continues to be linked with the likes of Manchester United and Real Madrid.
And there have been doubts too over the futures of the likes of Toby Alderweireld and Danny Rose.
However, Spurs boss Pochettino does not believe there will be any changes made to his squad when the transfer window opens again.
"No, I don't believe. Really," he said at a press conference on Thursday, as reported by Sky Sports.
"I believe in the players we have, I believe in the players that are at Tottenham today.
"I respect all opinions and I know they'll be people that are going to say 'we need to change or 'we need to do something in or out' but if it's my decision, I'm going to stick with my players because I know they have the quality.
"It's only to unlock some situations that is going on in their mind but we have great quality to be fighting for the things that we expect to fight for."