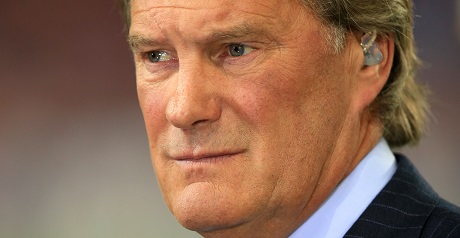 Glenn Hoddle was hugely critical of Tottenham's performance after they went out of the Champions League.
A goal down to AC Milan from the first leg, Spurs failed to make home advantage count, barely troubling the Italian side in a dour goalless draw.
Speaking on BT Sport, former Tottenham player and manager Hoddle pulled no punches in his assessment.



"As a collective, they just weren't at it tonight at all," he said.
"It's very disappointing – and that is a pattern of Tottenham. It's not a one-off, it's time and time again we've seen them play like this.
"When they play well, it's not back-to-back performances they can put together, this team.
"The main thing for me is that there's just no creativity there."
Former Spurs striker Peter Crouch was also critical of the display.
Crouch said: "That Milan team won't believe how easy that has been tonight.
"For what's at stake, and how easy it was, they won't believe it."
Both Hoddle and Crouch were also critical of manager Antonio Conte's conservative approach.
Hoddle felt the lack of control in midfield was a major factor in the result.
"Midfield is the problem," he said. "You've got to play with three in there. Sometimes you've got to change the tactics."
And Crouch said: "With a quarter-final at stake, come out and go at them – give the crowd something to cheer.
"I've never seen the crowd so flat and that was because of the performance.
"It has to be coming from the manager. It's just not good enough."