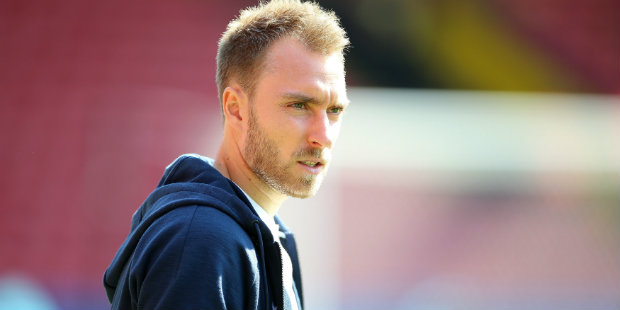 © Nigel French/PA Wire
Bayern Munich are the latest club to be linked with a move for Tottenham star Christian Eriksen.
The Danish midfielder's Spurs contract expires next year and reports suggest he could be sold this summer.
He has been linked with the likes of Real Madrid and Barcelona, but the Daily Star claim Bayern could be his next club.
The Star's story comes via Ian McGarry, a former journalist now described as a football consultant.
McGarry believes Barcelona signing Ajax's Frankie De Jong and Real apparently pursuing Paul Pogba of Manchester United means that Eriksen could miss out on a move to Spain.
"One of the problems for Eriksen has been the fact that options have been limited by moves in the transfer market for other players in his positions," McGarry said.
"Frankie De Jong's contract with Barcelona means the option to go there is more or less ruled out. Real Madrid's pursuit of Paul Pogba means that there is a possibility that will not be an option for him either.
"From what I've heard from contacts today that Bayern Munich have entered the race for Eriksen.
"They realise they've got a good chance of signing him and would be willing to pay the wages Eriksen wants and thinks he deserves and also of course they're massively restructuring in terms of their squad.
"Eriksen and Bayern Munich is a good fit. I think it's a club that would suit Eriksen's style of play but, and I do stress this, it would be important to him if he could get a move to Spain but those options may well be limited unless Atletico Madrid come into the frame and I'm told they aren't looking to recruit in central midfield."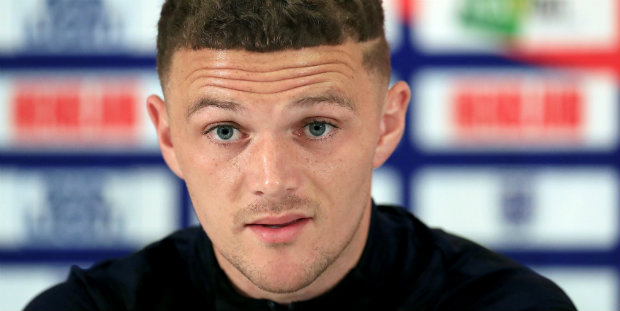 © Mike Egerton/PA Wire
Meanwhile, reports in Italy are linking Kieran Trippier with a potential move to Napoli.
Football Italia reports that Trippier is wanted by the Naples club but is also a target for Manchester United.
It comes amid speculation that Trippier could be among several players to leave Spurs this summer.