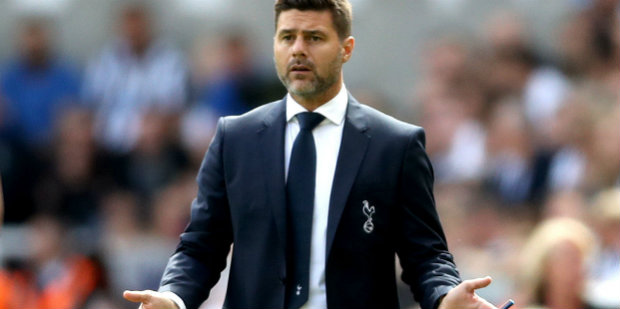 © Owen Humphreys/PA Wire
There continues to be speculation over the future of Mauricio Pochettino.
The Tottenham manager has been touted as a replacement for Ole Gunnar Solskjaer at Manchester United, who like Spurs have endured a troubled start to the season.
And The Sun claim that Spurs players are unhappy with Pochettino – and that some of them believe he wants the United job.
The newspaper declare that "a growing number of Spurs stars believe Poch will go at the first opportunity, with Manchester United his preferred destination."
Players are said to have been angered by some comments made by Pochettino after this week's humiliating Carabao Cup defeat against Colchester.
The likes of Christian Eriksen have been linked with a move from the club and Pochettino said some players have "different agendas".
The Sun quote 'a source close to a number of players' as saying: "They feel Poch is the one with an agenda.
"They are not impressed with him at all and what he said has not helped at all.
"The players feel Christian was always being up front and honest about wanting to leave.
"Some of the players feel that Poch does not like it if he doesn't get his own way."