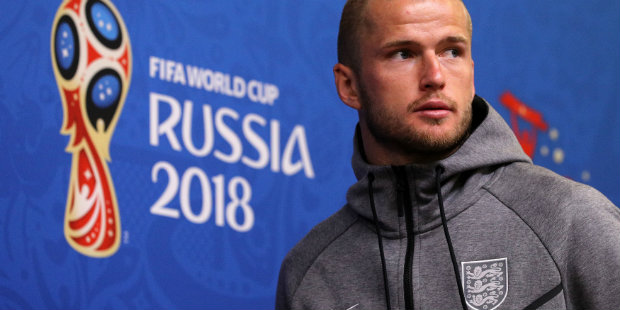 © Owen Humphreys/PA Wire
Eric Dier says England will not allow the disappointment of defeat against Belgium to detract from their progress to the last 16 of the World Cup.
After kicking off the campaign with back-to-back wins over Tunisia and Panama, the Three Lions stumbled to a 1-0 loss in Kaliningrad.
With qualification assured, both sides made sweeping changes to their teams but it was Belgium who maintained their perfect record, taking the points when former Manchester United winger Adnan Januzaj netted brilliantly in the second half.
That leaves England to face Colombia in the first knockout round on Tuesday.
"No matter what, we're disappointed we've lost but the most important thing is that we're through to the next round," said Dier, who captained England in the absence of his Tottenham team-mate Harry Kane, who was rested.
"We want to win every game and we're disappointed we couldn't do that."
The midfielder felt the teams, both of whom are stacked with Premier League talent, were well matched barring one moment of class in front of goal.
"I thought it was quite an even game," Dier said of England's first defeat in 13 matches.
"We created some good chances. We needed to finish one of them, that was all that was missing really.
"Belgium have a lot of players with a lot of quality and the game was decided by a piece of great quality."