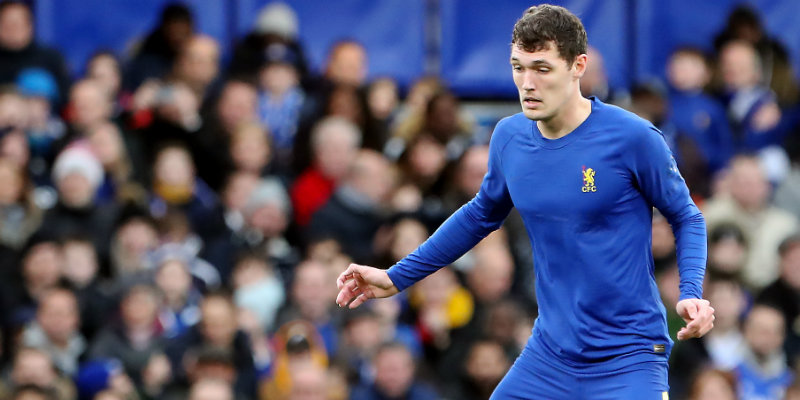 Chelsea played Everton during the weekend and managed a comprehensive win against the Toffees. Frank Lampard's side looked quite comfortable despite missing some crucial players. It was an impressive performance to make it a Merseyside double after a superb showing over Liverpool in the fifth round of the FA Cup. Mason Mount, Pedro, Willian, and Giroud were all on the scoresheet as the blues kept their three-point cushion over Manchester United. It's a massive step in the fight for Champions League football next season.
Next up, Chelsea will be taking traveling to Aston Villa but will be missing several players due to injury setbacks. It's a tough time at the club as most first-team players have struggled with injuries all season long. All this has caused the odds for Chelsea to win Premier League to drop and they now face only a 1/81 chance of eventually winning the season. Frank Lampard remains with a thin squad to operate with and will have to rely on some of the fringe players to get the job done. N'Golo Kante, Mateo Kovacic, Andreas Christensen, Tammy Abraham, Christian Pulisic, Ruben Loftus Cheek, and Hudson Odoi are all a significant doubt to feature on Saturday.
Callum Hudson Odoi, by the way, is already marked as one of the potential top goal scorers for Chelsea with odds of 10/1 with popular bookmakers. His potential absence in that case is even harming Chelsea's odds more so due to his huge scoring abilities.
N'Golo Kante picked an abductor injury against Manchester united sometime back and is yet to recover despite having been expected to be back in three weeks. He's not fit and won't be traveling to Aston Villa with the rest of the team. It's a massive blow for Chelsea to miss a player who has been essential for the team in the last couple of seasons. On the other hand, Mateo Kovacic, Andreas Christensen, Christian Pulisic, and Ruben Loftus Cheek could be back in contention. Late fitness tests have to be carried out by the medical team. Hudson Odoi and Tammy Abraham will be out for longer and won't feature during the weekend.
Match predictions and how to bet
Chelsea is suffering many injuries at the moment but remains a powerful side and a real threat in front of goal. The wins against Liverpool and Everton will only but have added confidence to this Chelsea side. Betting on them wouldn't be a bad idea. Be sure to check out a list of free bet offers for UK customers and make the most of every wager.
When betting, you need a reputable website. Remember, online gambling is growing in popularity, and as a result, many bookmakers are arising. Always take your time in choosing a betting website that you can trust and gives you the gambling experience you need. Also, be sure to check the promotions that a particular website provides its customers with. Such offers can make betting fun and profitable.
It's always hard to tell who wins a match, but there will always be favorites. When betting, you have to consider all possibilities if you want to double your chances of winning. Besides, reputable bookmakers provide you with many betting options so that you can choose the one that you find favorable. Chelsea against Aston Villa is a tough match, and both teams will give their all to walk away with all three points. We'll keep a close eye to see how this turns out.