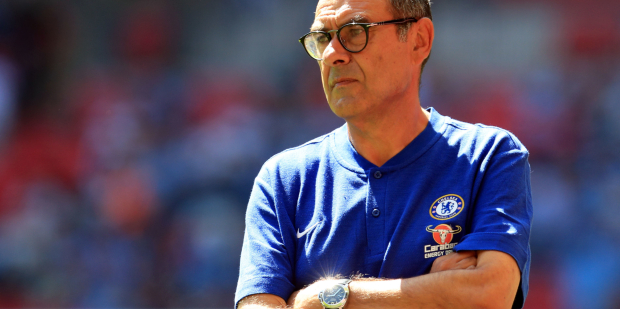 Maurizio Sarri wants Chelsea to tie down David Luiz and Cesc Fabregas to new contracts in moves which could challenge club policy of 12-month deals for players aged over 30.
Cesar Azpilicueta, 29, signed a four-year contract on Tuesday and Sarri wants defender Luiz and midfielder Fabregas to follow suit.
Both players are 32 in 2019, before the end of the season, and Chelsea's long established policy of season-long deals for over 30s is a stumbling block, Sarri revealed.
"David and Cesc are leaders. And so I think it's very important for me, for the staff, also for their team-mates, if they stay with us," Sarri said.
"I spoke with the club about this one month ago. I know very well that it's not easy, but I think that we can do a new deal for both.
"The club want a short contract and the players want a long contract. And so it's difficult for this reason. I think at the end we can find a solution.
"They are very important players for us. It's very difficult to find a centre-back for this level.
"And it's very difficult to find a central midfielder technically like Fabregas. So I think they have to stay with us."
Luiz is in his second spell at Chelsea, having had a two-year stint at Paris St Germain.