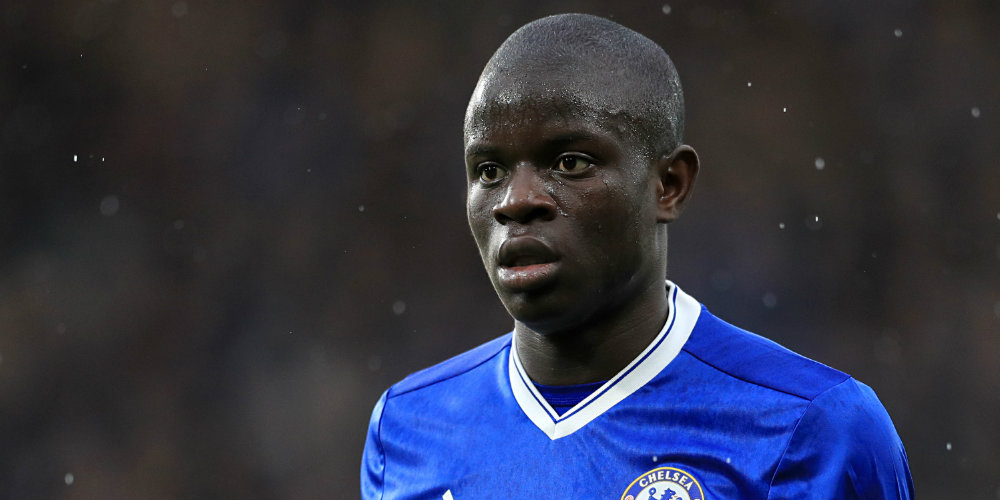 Chelsea boss Maurizio Sarri has insisted that N'Golo Kante is suited to the more attacking role he has been given this season.
Former Chelsea player and manager Ruud Gullit is among those to have questioned whether the France midfielder is as effective operating further forward.
Gullit recently described the move as "strange" and suggested Kante is a natural holding midfielder.
However, Sarri, speaking at a media conference ahead of this weekend's game against Bournemouth, made it clear he intends to keep deploying Kante in his recent role.
He said: "My opinion is that Kante is a great midfielder and I think that he is able to play in every position in my midfield. It's not a problem for him. But I was surprised at the technical qualities of Kante."
Sarri has plenty midfield options, with the likes of Mateo Kovacic and Ruben Loftus-Cheek also vying for places.
But those options do not currently include Cesc Fabregas, who continues to struggle with a knee problem and is unavailable against Bournemouth.
"It is the same as last week. Cesc is still out," Sarri explained.
"He is working in water and we are hoping that next week he will be able to work on the pitch.
"I am sure the injury is not serious, but he has pain out of the knee so it is a bit strange – but nothing serious.
"But the pain is still there so for him it is impossible to run on the pitch, only possible to run in water."