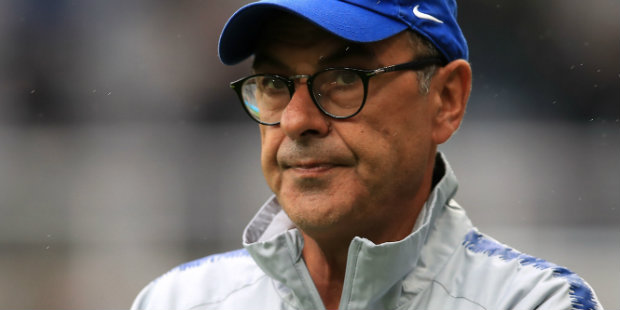 The Chelsea hierarchy are gauging the opinions of players on whether the club should sack Maurizio Sarri, according to the Daily Mail.
Sarri has led the Blues back to the Champions League and could yet end the season with a trophy.
But there have been reports that the Italian could be dismissed after next week's Europa League final against Arsenal in Baku.
Speaking at a press conference on Wednesday, Sarri responded to speculation over his future by insisting his focus was on the big all-London final.
"My future is Wednesday. I need to think only of the final at this moment," he said.
"I have two years of my contract left, so I have had no contact with other clubs at the moment.
"I have to speak with my club first of all after the final. I want to know if they're happy with me or not.
"I can only work. I can only try to improve my team. I can only try to win more matches. I don't know what more to do.
"In my opinion we had a very good season. Of course we have to do more, we need to improve more."
Sarri also gave a firm response when asked if his future hinges on the outcome of Wednesday's game.
He said: "If the situation is like this, I want to go immediately because you cannot have 10 months of work and then I have to play everything in 90 minutes.
"It's not right. You are happy with my work or you are not happy."