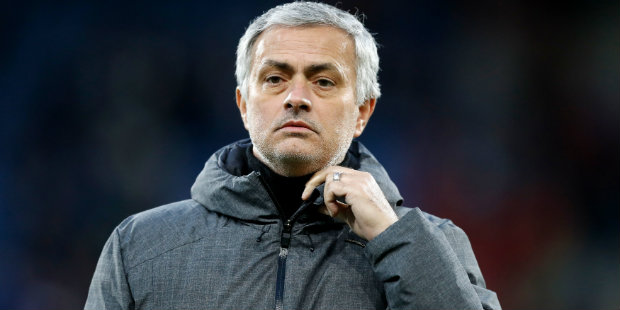 Manchester United are not the Premier League side who have been hardest hit by the World Cup, despite Jose Mourinho's complaints about the number of players missing from his pre-season group.
In fact, it is Tottenham's squad which appears to be affected most by the tournament, with their players racking up 4,813 World Cup minutes in Russia according to FIFA.
Manchester United's nightmarish summer tour has been marked by frequent complaints from Mourinho, lashing out at the club's players, transfer policy, and the pointless nature of their US friendlies.
But a particular focus of Mourinho's ire has been the World Cup, which he claims has decimated his squad – despite the numbers not backing him up.
He blamed the tournament for the injury suffered by Nemanja Matic soon after he returned from a post-World Cup break, and told the media that the depleted nature of his squad made United's friendly schedule pointless.
"The majority of the players that played are not going to play – some of them are not even going to belong to the squad," he said.
"This is not our team, this is not our squad – not even 30 per cent of it."
However, Mourinho's complaints about the impact of the World Cup on United's preparations are hardly backed up by evidence.
United may have been unfortunate with crucial players featuring in the latter stages, such as Paul Pogba and in particular Romelu Lukaku, who is almost irreplaceable in Mourinho's system.
But they could equally benefit from Alexis Sanchez and Eric Bailly's absences from the tournament, and the early exit of David de Gea's Spain at the last 16 stage.
Spurs could be hardest hit
Spurs, with Harry Kane, Jan Vertonghen, Hugo Lloris and Dele Alli among others who played well into July, look to be most at risk from post-World Cup exhaustion, especially considering their small squad and lack of signings so far this summer.
Arsenal (1,923 minutes) may be in line to benefit from other sides' fatigue, with stars like Pierre-Emerick Aubameyang and Naby Keita from countries which failed to reach the tournament.
Chelsea, meanwhile, will perhaps do better than these statistics suggest, with fringe players, such as Kenneth Omeruo, and goalkeepers, less at risk of fatigue, accounting for many of their World Cup minutes. Players such as Alvaro Morata, Pedro and new signing Jorginho have had a restful summer after missing out on the tournament.