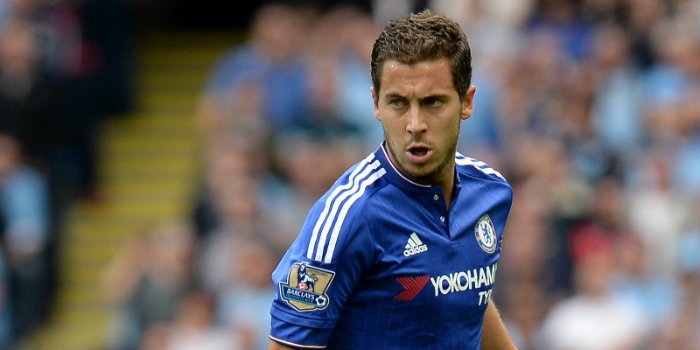 Guus Hiddink has played down Eden Hazard's recent comments about Tottenham's pursuit of the Premier League title.
Chelsea's Hazard sparked controversy by saying that Blues players as well as fans did not want Spurs to be be champions and that leaders Leicester deserved to win the title.
Chelsea will face both teams in the final stages of the season. On Monday they play Tottenham at Stamford Bridge, where Leicester will visit on the final day of the campaign.
Hazard's remarks angered Spurs fans, but Chelsea interim boss Hiddink has suggested the issue has been blown out of proportion.
"We would desperately like to win the next game. I think you have to not over-value it in the sense it's Tottenham," the Dutchman said.
"We play for the win, which is normal. We are indirectly involved in the title race."
Chelsea have not lost at home to their London rivals for more than 26 years – a run their fans are desperate to see them maintain.
"If we lose, there might come some scrutiny," Hiddink admitted.
"We have obligations in the upcoming games. I cannot guarantee the result but I can guarantee that the effort will be there – and not just on Monday."
Chelsea defenders John Terry and Gary Cahill are set to return from injury for Monday's game, while Spurs' Eric Dier faces a fitness test.