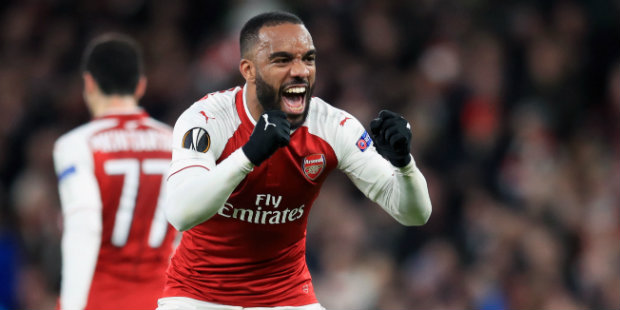 © Adam Davy/PA Wire
Leicester boss Claude Puel believes Arsenal star Alexandre Lacazette is the complete striker.
The Foxes manager gave Lacazette his senior debut in 2010 when they were together at Lyon.
Lacazette has five goals in 10 games for Arsenal this season, having netted 22 times in 49 outings since a £46.5million move from Lyon last year.
Leicester travel to the Emirates in the Premier League on Monday with Puel recognising Lacazette's quality.
Puel said: "He is a complete player with good transition with the ball and without the ball. He is always available for the team.
"He works all the time and he has kept his clinical edge and I am not surprised about his quality and his good work with Arsenal.
"He started with me. His first game at the beginning he was always a striker but to find a place and get game time in the team he started as a winger.
"He had always the same quality and was clinical in the box. He improves on his transition without the ball because at the beginning of his career his only focus was to score and not to work for the team.
"We developed him like a striker because he had all the ability to play in this position, but to start in the first division in France it was important to play him for his development and we had a lot of strikers, experienced players with quality, so to give him game time we played him as a winger."