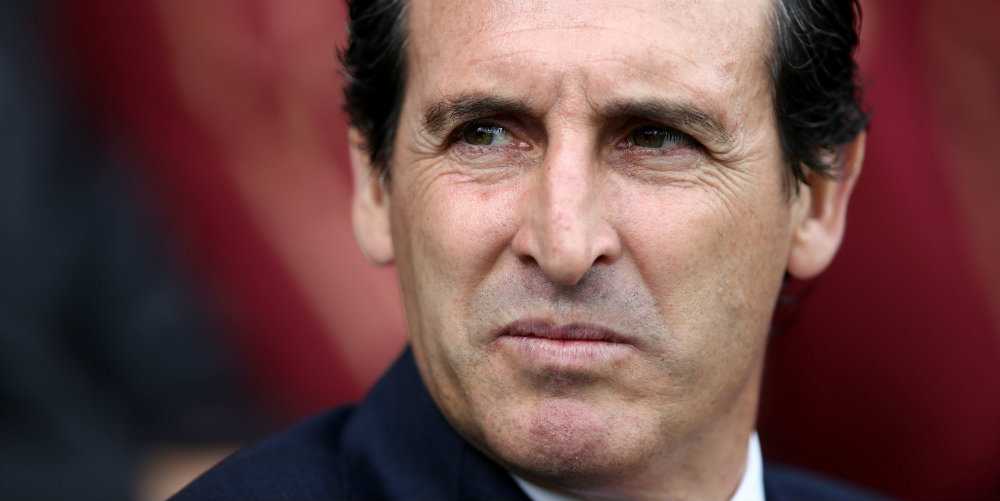 © John Walton/PA Wire
Unai Emery believes Arsenal were in decline towards the end of Arsene Wenger's 22-year reign and "had to change things".
The Gunners will resume Premier League action following the international break with a trip to Bournemouth on Sunday, looking to extend a 16-match unbeaten run in all competitions.
Arsenal failed to finish in the top four for the first time under Wenger in his final two campaigns, a situation former Paris Saint-Germain boss Emery believes was down to losing the "defensive structure".
In an interview with Spanish media outlet Marca, Arsenal head coach Emery said: "I met once with him, and little else. I respect him a lot, but no matter how much info he gave me, I had to change things.
"I told the players: 'We started at kilometre zero'. Even now, four months later, I still say it: 'We are in the beginning!'."
Emery feels Arsenal lost sight of a key aspect during Wenger's closing seasons.
"Before Wenger arrived, Arsenal celebrated the 1-0 (win) and was based on defensive solidity. Then with Arsene, joy was turned into attack, with players of good standing, and the perfect combination was 'The Invincibles' (when Arsenal won the Premier League undefeated in 2003-2004)," he said.
"But over time, only technical quality and offensive freedom were taken care of, and the team lost the defensive structure.
"What I want is to unite both essences and be more competitive. The Arsenal was in decline. We had to stop it and start climbing."
Arsenal head to Bournemouth looking to close the gap on north-London rivals Tottenham, who are three points clear in fourth place.
While Emery's side have also impressed in their Europa League campaign so far, the Gunners head coach is keeping attention on their key target.
"The Premier League is our priority, and our objective in terms of the table is to finish in the top four," Emery said on www.arsenal.com.
"The club wants to return to Europe's top club competition which is the Champions League, and we have two opportunities by which to do that – one is the Premier League, and the other is the Europa League, because obviously you qualify by winning that competition.
"Both are very difficult, but we want to ensure we perform the best we can on both fronts.
"At the same time, every competition where there's a title up for grabs is important and that counts for the two domestic cup competitions as well."
Emery also revealed a "third objective" of transmitting a "connection with the fans", who were so divided under towards the end of Wenger's tenure.
"We want it to convey energy, desire about winning and also a sense of solidity," he said. "Within that we want to see individual footballers growing and developing.
"We want to create that kind of atmosphere so it's about both how we finish in the table and also in terms of creating a team both individually and collectively that has motivation.
"We want Arsenal to convey energy and hunger."