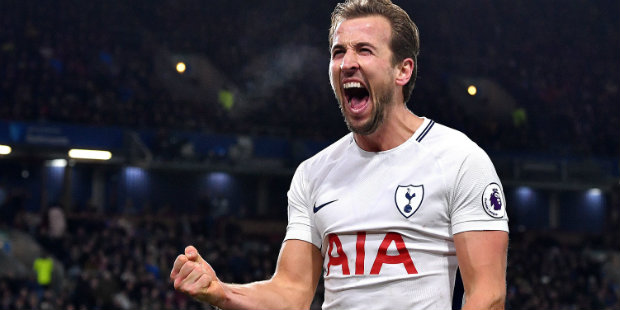 © Anthony Devlin/PA Wire
It's been a disappointing start to Tottenham's Champion's league campaign. Two losses from two matches doesn't look good on any table and when you add to that equation the fashion in which they lost to Inter Milan things start to look even worse.
Inter, on their return to the Champion's League after six years out of it, came back from one down to put two past a sloppy looking Tottenham. Granted, it was an away match, but Tottenham weren't clinical enough and some basic defending errors let the Italian side get the better of them and take the three points.
That said, it would be much too easy to just write off Spurs. This is a team that performs well under pressure, and they arguably have an easier four matches ahead of them. It may be the case that Betfair is giving Tottenham relatively long odds (16-5) to qualify, compared with Inter Milan and Barcelona, who are given 1-6 and 1-100 respectively, but odds can be misleading.
Tottenham next face Dutch league winners PSV Eindhoven away in a match that they should definitely win. PSV are, of course, a decent side and could cause an upset but with their back against the wall, you would expect Tottenham to be pretty ruthless in that match. Obviously, facing them at home should be easier still and it wouldn't be surprising to see PSV go home with six losses from six matches.
After that, they will face Inter again, but at home. Considering the fact that they should really have won the first match against them, it is not misplaced confidence to believe they will win the second. Everyone remembers the way that Harry Kane stepped up in the World Cup to become top goal scorer in the competition and lead a young, underdog England side way further than anyone could have expected. Don't be surprised if we see some similar leadership from him against Inter.
"I never thought I'd see someone better than Maradona.."

"The Spurs fans were applauding him.."

"A complete performance.."

Lionel Messi. Take a bow. pic.twitter.com/IKwPUW7Lvb

— Football on BT Sport (@btsportfootball) October 3, 2018
Unsurprisingly, the real tough one will be Barcelona. In all probability, Tottenham will need a win or a draw against them when they head over to the Nou Camp, a tall order under any circumstances, let alone when you're under the added of being knocked out of the most important competition in Europe.
Barcelona were majestic when they came over to North London to give Spurs a 4-2 lesson in perfect football at the start of October. And no one on the pitch was more influential, more touch perfect than Lionel Messi. The through ball he played to set up the goal that Philippe Coutinho scored was as good as any the Argentinian has ever played. Then, as if that wasn't enough, he stepped up and scored two of his own. At this point, it is probably that man who poses the largest threat to Tottenham's chances.
But that shouldn't deter fans. The club's chances are much better than a lot of people are giving them credit for and, if they can neutralise Messi — and yes, that is a big if — they're chances of getting through the group stages are actually much better than they look on paper. Ultimately, it certainly would not be sensible to write off the North London side at this early stage.