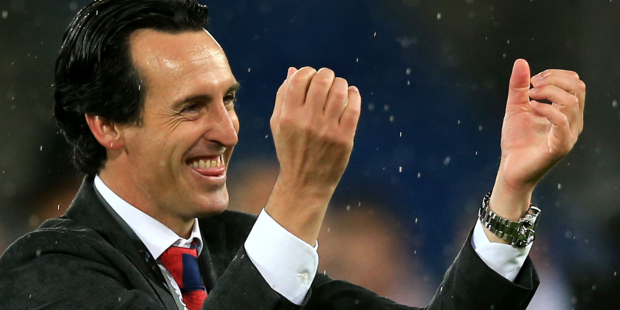 Arsenal are set to appoint Unai Emery as their new manager, according to reports.
Manchester City assistant Mikel Arteta was one of the favourites to replace Arsene Wenger, but former Paris St Germain boss Emery is expected to be announced in the role later this week.
The 46-year-old left PSG when his contract expired at the end of the season after winning one Ligue 1 title and four domestic cups during his two-season spell in charge.
Emery also led Sevilla to three consecutive Europa League titles from 2014.
Meanwhile, Arsenal have announced that Santi Cazorla is leaving the club after coming to the end of his contract.
The 33-year-old made 180 appearances for the Gunners since signing from Malaga in 2012, scoring 29 goals in all competitions.
Former Spain international Cazorla has not appeared for Arsenal since sustaining an Achilles injury in October 2016.
Ivan Gazidis, Arsenal's chief executive, said on the club's website: "Santi is always one of my favourite players to watch.
"His natural ability with both feet, his speed of thought and movement were central to our best performances in recent years.
"He plays with a joy and freedom which is very rare. We wish him well for the future and thank him for his important contribution to our club."