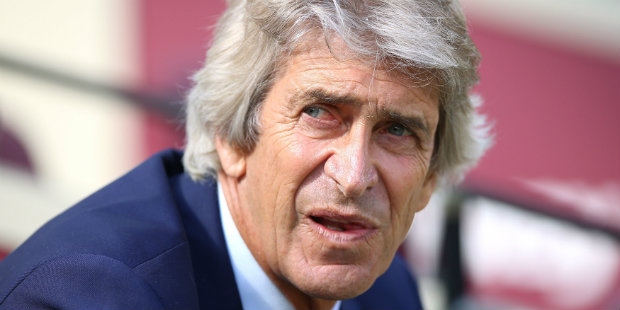 © Nigel French/PA Wire
West Ham manager Manuel Pellegrini has warned his side not to make a "big mistake" by thinking they can just turn up at Huddersfield and win.
The Irons recorded a first Premier League victory since defeating Manchester United at the end of September when they beat Burnley 4-2 last weekend.
The Terriers, though, will be aiming to build on the 1-0 success over Fulham on Monday night, which finally secured a league win after 11 matches.
Having opened the new campaign with four straight Premier League defeats, Pellegrini knows his team are now playing catch-up as they look to keep themselves clear of the battle for survival.
"Our start of the season was so bad that we need to recover points," the West Ham manager said.
"(But) if we think that we are going to do it just because we are playing Huddersfield, who are not having such a good season, then I think we will be making a big mistake.
"They fight for every ball, they just won their first game, they only lost to Liverpool 1-0, so I think we need to play a complete game in defending and attacking if we want to win back-to-back games."
Pellegrini maintains West Ham must look at the bigger picture and not just the opposition, with Manchester City the visitors to the London Stadium following the international break.
"Our target, doesn't matter against who we play, I think that it is to recover the points we lost at the beginning," the West Ham manager said at a press conference.
"We now have 24 more points to play for before we finish the first round (end of 2018).
"We will try to do as best as we can in every game to add the points we need to be in a more comfortable position."
West Ham have been linked with several potential January targets when the transfer window opens again, including Ruben Loftus-Cheek and former City midfielder Samir Nasri, now a free agent after serving a drugs ban.
Andy Carroll and Jack Wilshere could both return from their respective ankle problems following the international break to boost Pellegrini's options.