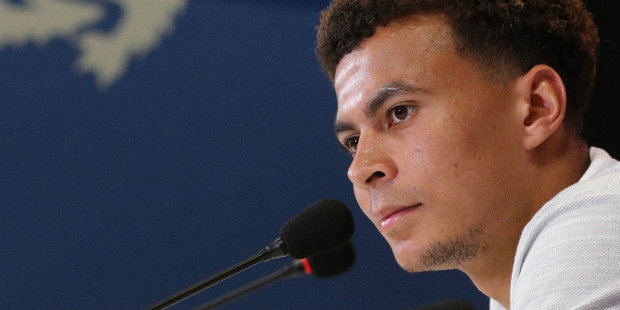 Dele Alli is England's youngest World Cup goalscorer since Michael Owen but the Tottenham man admits his performance against Sweden left plenty of room for improvement.
Alli, who turned 22 in April, nodded home Jesse Lingard's second-half cross to help England to a 2-0 quarter-final victory in Samara on Saturday, locking down a semi-final meeting with Croatia in the process.
Only Owen, who netted as an 18-year-old at France 98, has scored a World Cup goal for England at a younger age but rather than basking in the moment, Alli was holding himself to higher standards.
The playmaker is still looking for his best form in Russia, having missed two group matches with a thigh injury and battled against a recurrence ahead of the quarter-final.
"Personally, I don't think I played as well as I should have," he said.
"In the first half I wasn't as sharp or as good on the ball as I should have been, but you have those games and thankfully the team played so well.
"The team were resilient, defended well and dominated the game. It's always nice to score, but, more importantly we're through to the next round.
"It just feels unbelievable. It's always good to get a goal. But it was about the team, it was a great performance by the boys and now we're looking forward to the next round."
Alli had not scored for his country since October 2016, a 2-0 Wembley win over Malta most notable for being Gareth Southgate's first game in charge of the national side.
"As an attacking player, you want to score goals so I did want one for England," he admitted.
"You do get frustrated, but I knew I would get a chance and that it would come. When it did, it was important I took it."