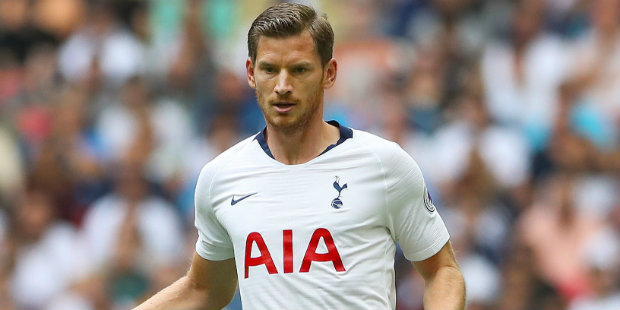 © Nick Potts/PA Wire
Tottenham boss Mauricio Pochettino suggested he was frustrated with Belgium manager Roberto Martinez for publicly discussing Jan Vertonghen's hamstring injury before Spurs had the chance.
Martinez announced his Belgium squad on Friday and said Vertonghen would miss the next two international breaks, this month and in November.
But Pochettino, speaking later to preview Saturday's Premier League clash with Cardiff, insisted Spurs do not yet know the full extent of Vertonghen's injury, with a scan scheduled for Monday.
"We'll see. It was not a good injury," Pochettino said.
"We're so disappointed with that. We'll see if it's six weeks or less.
"We hope as soon as possible it can be fixed but we cannot guess."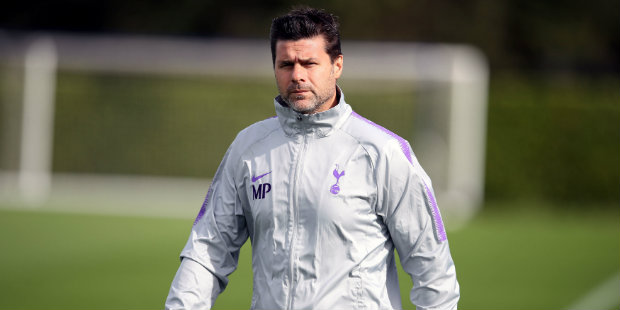 © Adam Davy/PA Wire
Pochettino said it was Spurs' responsibility to discuss injuries.
The Argentinian added: "Before my press conference you knew about the Vertonghen situation because Roberto told the media in Belgium before us.
"But in the end it's our player, our Tottenham player. Our Tottenham employee. We arrived here and we needed to explain.
"It's difficult. They need to call us. If they call us, we are more than open to talk – and give our opinion. But if they don't call, our door is always open to receive (a call).
"The players are here every day and in the end our job is day-by-day and for them it's every month.
"I don't want to create a problem but that is the normal behaviour – that the national team calls you.
"Not that you call and say 'be careful with this player or that player'. It's like you don't want the player to go to the national team."
Vertonghen sustained the injury in a challenge with Huddersfield striker Laurent Depoitre in Spurs' 2-0 win but played on until half-time, not realising the severity of the issue.
Pochettino added: "It's difficult to assess during the game because he didn't realise how it was and he only felt a big knock from the striker and he thought it was a dead leg."
Spurs had rested the defender, along with Harry Kane, Kieran Trippier and Danny Rose, for the Carabao Cup clash with Watford, after the quartet's World Cup exertions.
But Vertonghen's injury in the next game means he joins Christian Eriksen (abdominal), Mousa Dembele (thigh), Dele Alli (hamstring) and Serge Aurier (thigh) in being absent.