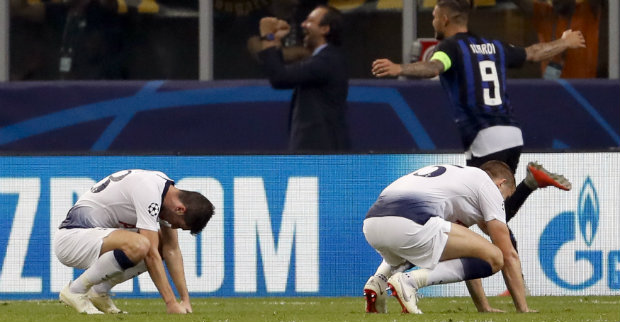 Tottenham have lost three games in a row under Mauricio Pochettino for the first time after their late collapse at Inter Milan in the Champions League.
The 2-1 loss at the San Siro followed back-to-back Premier League defeats to Watford and Liverpool.
Of course it was only a few weeks ago that they were lauded as title contenders after their landmark win at Manchester United, so this wobble hardly constitutes a crisis, but there are signs that everything is not quite right.
Worn out World Cup stars
Tottenham had more representation for the duration of the World Cup than any other club, with nine players staying in Russia for the entirety of the tournament. That meant their key players had only three weeks off and did not return to pre-season until five days before the Premier League kicked off. Whatever any player says about feeling fresh, that must have some sort of affect either physically, mentally or both.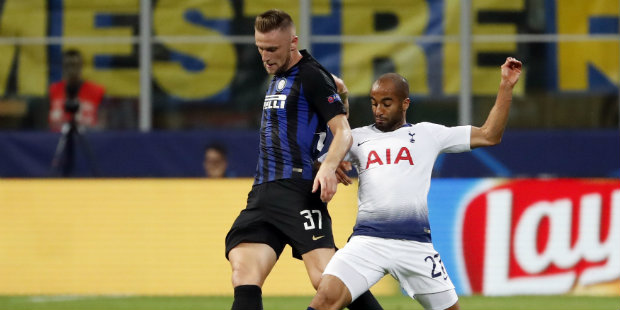 No summer strengthening
When Tottenham romped to a 3-0 win at Old Trafford, the decision to become the first Premier League club not to make a summer signing since the advent of the transfer window was hailed as beneficial, with the existing squad already dancing to the same tune and no bedding-in period for new faces required. But now, with three defeats, their lack of transfer activity is being questioned. When fit and on form Spurs' starting XI is as good as anyone's, but there is a significant lack of quality for Pochettino to call upon if his preferred XI is neither fit or on form.
Off-field distractions
Mauricio Pochettino has repeatedly said that his side will not become "victims" as troubles with their stadium linger on. Their scheduled moving in date to the rebuilt White Hart Lane has been and gone and they appear no closer to being able to announce a new date. While they coped well with Wembley last season, the uncertainty surrounding where they will play their home games – and that lack of home comforts – may be taking its toll. Their wobble has also directly coincided with captain Hugo Lloris' arrest and subsequent conviction for drink-driving, with the France goalkeeper also picking up an injury.
Kane not so able
It has been a talking point that has dominated the back pages for the last few weeks – is Harry Kane fit? The striker has now gone five games without scoring for club and country, which is not necessarily a concern in itself, but he has barely looked like finding the net. Despite his insistence otherwise, he more than any other Spurs player appears to be struggling with a packed summer schedule. Perhaps also a legacy of rushing back from an ankle injury in the spring, Kane does not have that zip, is not getting into threatening positions and is not troubling defenders.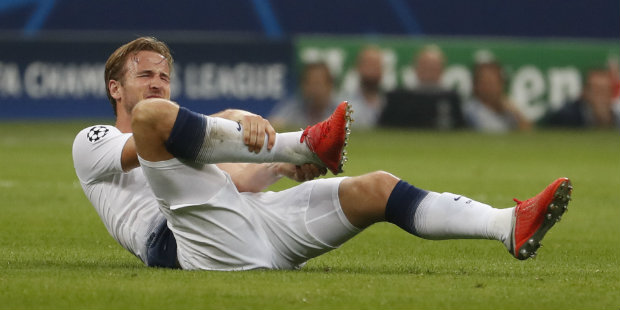 Set-piece vulnerability
Tottenham's outlook would be much rosier if only they could defend set-pieces. Their vulnerability has cost them dearly, with five of the six goals they have conceded in their three defeats coming from dead balls. It is an area that requires immediate attention and could do with Lloris returning to organise his troops.