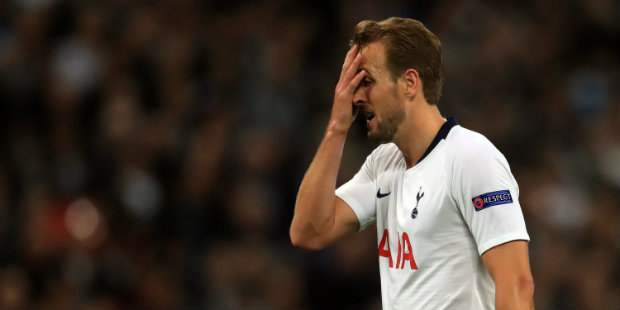 © Mike Egerton/PA Wire
Cardiff boss Neil Warnock was furious with Harry Kane after Tottenham's 1-0 win, saying the England captain contributed to Joe Ralls' dismissal at Wembley.
Ralls was sent off after 58 minutes for tripping Lucas Moura with the ball way out of reach, and Kane immediately remonstrated with the Cardiff midfielder.
After referee Mike Dean had brandished a red card, Warnock was caught by television cameras sarcastically clapping and saying "F****** well done Harry. T***".
Warnock said at his post-match media conference: "You don't go off like that. He (Kane) is doing that to make an issue of it, to get the referee thinking (it was) worse than what it is.
"England player going off like that, dear me. He went straight in and pushed him. Why not give him a red?
"I don't think you should try to get other pros sent off, just because he's had a poor game and Spurs were having a poor game. He shouldn't take it out on us."
Warnock believes Dean was poised to produce a yellow card, but was swayed by his assistants and the Spurs players and bench.
He added: "I thought it was a very soft one to say the least. He said violent conduct. I don't see it being violent conduct. I think it was cynical.
"I think he went for his yellow pocket. All afternoon there's been busy people around him. He said it was a group decision.
"The experienced linesman down that side, Darren whatever you call him (Cann). I think he had a poor afternoon and it wouldn't surprise me if he didn't contribute to that.
"He got influenced. I think Mike Dean doesn't need influencing. He's a top referee.
"I think he should've gone with his instinct, like he was going to do, and gone with a yellow card. I don't think it helped being surrounded by 15 white shirts."
The challenge took place directly in front of Mauricio Pochettino's technical area and the Spurs boss was in no doubt the decision was correct.
"Where I was in that moment it was 'off, red card'. The same reaction as the referee," Pochettino said.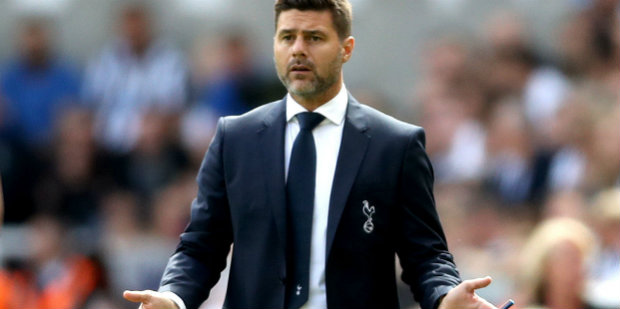 © Owen Humphreys/PA Wire
The Spurs boss swerved entering a public debate with Warnock.
"I understand if they complain about the situation," Pochettino added.
"We cannot take seriously what happened in that moment on the pitch.
"He's so expressive. He shows a lot of passion. I don't know him in his life, but in football he's a manager I respect a lot."
Eric Dier's first Tottenham goal since April 2017 put the hosts in front after eight minutes.
But Spurs missed numerous opportunities to extend their lead and were relieved to see a header from Sean Morrison rebound off the post as Cardiff slipped to the bottom of the table.
"I think it wasn't the best performance. We fully deserved the victory and the three points," Pochettino added.
"Being honest, we need to improve a lot, we need to kill the games, we need to have more control, be more calm when you play at home.
"We can play better and we need to play better if we want to be a contender at the end to be in the top four."
Danny Rose went off with a groin problem but will report for England duty, with Pochettino hoping it is not too serious.