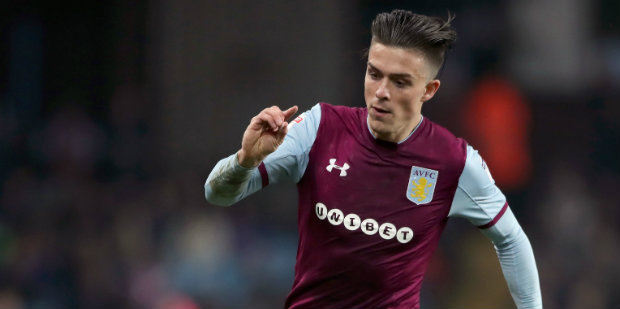 Aston Villa have rejected a £25m bid from Tottenham for Jack Grealish.
Spurs are looking to seal a pre-deadline move for the midfielder, who has also been linked with Chelsea. 
Villa boss Steve Bruce is keen to keep Grealish, 22, but admitted he could go before the transfer window closes.
However, the Championship club are insisting he will not be sold.
Speaking at a press conference after Villa's game against Hull this week, Bruce said: "I am fed up reading about it and I cannot wait until after Thursday.
"Nobody wants him to leave, but there is a human element to it too.
"The owners have made it pretty clear that they don't want to sell him and that still stands. Now if they get to a magical figure, then we will see. What that magical figure is I do not know.
"He is an Aston Villa fan, his family are Aston Villa through and through, they are probably in the away end tonight singing with the fans. It is an emotional thing for him, of course.
"But he is young and ambitious and wants to play in the Champions League and we understand that.
"We are all trying our best to hang on to him but at the moment there is no decision to be made as they are not at the figure where the owners are even blinking."