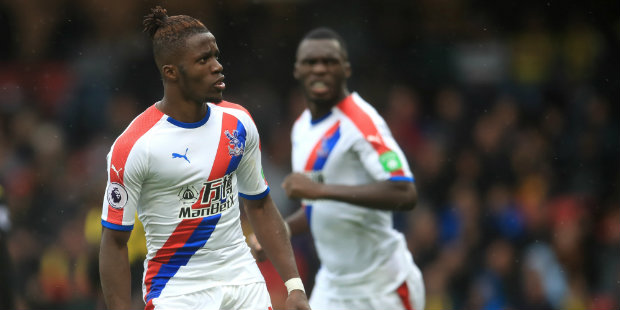 Wilfried Zaha's outspoken concerns over the treatment he receives from opponents will win little sympathy from fellow professionals, says his former manager Neil Warnock.
Zaha claimed after Crystal Palace's Premier League win at Huddersfield last weekend that opponents are out to hurt him and that he would have to "get his leg broken" for a referee to produce a red card.
But Cardiff boss Warnock, who brought Zaha back to Palace on loan from Manchester United in August 2014, believes those comments will not go down well with his peers.
"The problem with Wilfried is that he is so quick, he's gone before you know where you are," Warnock said.
"There are tackles on him that have intent, like the (Etienne) Capoue one at Watford.
"But some of them are just because of his ability and he's always had that.
"I don't think what he said would have got much sympathy from professionals.
"I know it sounds silly but these skilful lads should take it (tackles on them) as a compliment."
Warnock spent his entire playing career in the lower leagues, but he was also a winger like Ivory Coast international Zaha.
And the 69-year-old veteran says players receive far greater protection from referees than they did in his day.
"In those days you could do anything you wanted," he said.
"I ended up in Darlington Memorial Hospital once when their full-back kneed me and I had a ruptured spleen.
"They hadn't any beds and put me in a geriatric ward.
"I remember waking up in the middle of the night and everyone was moaning and screaming.
"I thought I was in a horror movie… so Wilfried should be glad he wasn't around in those days!"