Chelsea are only willing to offer David Luiz a one-year contract extension, the Daily Mirror reports.
Blues boss Maurizio Sarri has made it clear he wants Luiz and Cesc Fabregas, both 31, to be given new contracts by the club. Their current deals expire this summer.
They both want longer-term contracts but Chelsea have a policy of not offering more than 12-month extensions to players over the age of 30.
Sarri has suggested that rule should be relaxed and that replacements for Luiz and Fabregas will not be easy to find.
But the Mirror reports that Chelsea are sticking by their contract policy and that Luiz is therefore set to look elsewhere.
The Brazilian defender will be free to negotiate with foreign clubs in January and appears unlikely to stay at Stamford Bridge.
That will come as a blow to Sarri, who told a press conference last week that he was hopeful deals would be agreed with both Luiz and Fabregas.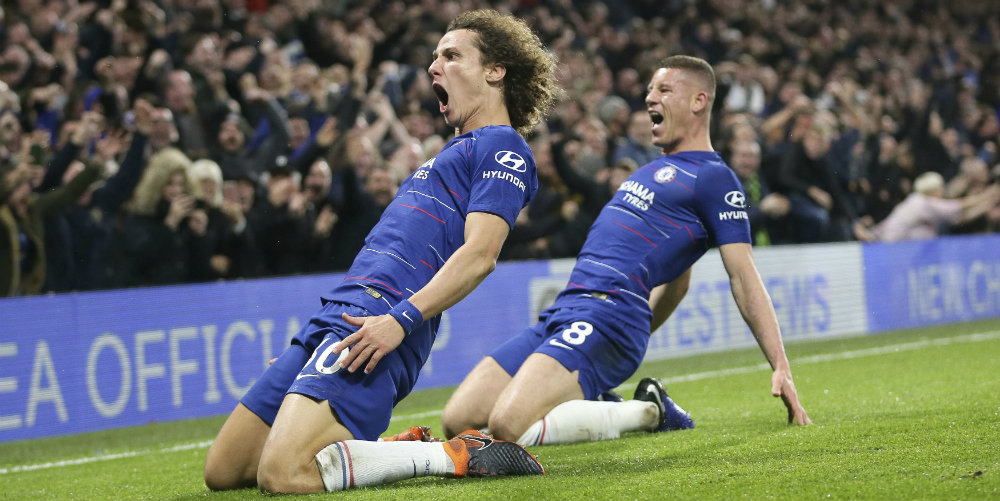 "I spoke with the club about this one month ago," Sarri explained.
"I know very well that it is not easy, but I think we can do a new deal for both.
"They are very important players for us. It is very difficult to find a centre-back for this level and a central midfielder technically like Fabregas. So I think they have to stay with us.
"I think David and Cesc are leaders and so I think it is very important for me, the staff and their (team) mates that they stay with us.
"I know the difficulties of the new deal. The problem is only one year, two year or three or four years for the new contract.
"But I think the club will be able to find the right solution."
Meanwhile, reports in Italy continue to suggest that AC Milan are ready to offer Fabregas the contract he is looking for.