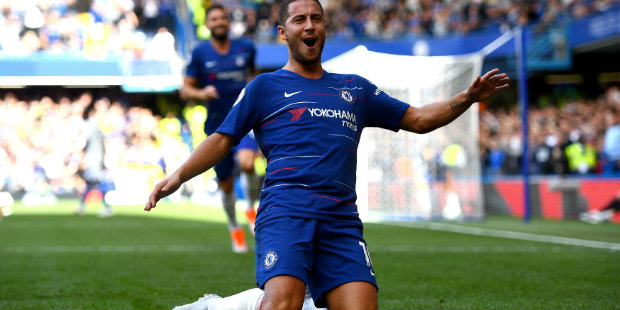 Former Chelsea man Bolo Zenden believes Eden Hazard needs to leave Stamford Bridge in order to be regarded as the world's best player, the Daily Mirror reports.
Hazard continues to be linked with a move to Real Madrid, who were tipped to make an approach for him during the summer transfer window but didn't.
Hazard has cast fresh doubt on his future by recently speaking of his dilemma over whether to sign a new contract at Chelsea or leave the door open to a potential move to Real.
Dutchman Zenden, whose career included three-year spells with Barcelona and Chelsea, is hoping his former club are able to keep the Belgian.
But he said: "It will be hard for Chelsea to keep him, with Barcelona, Real ­Madrid and Paris Saint­-Germain around.
"He needs a move to ­Barcelona or Madrid to be up there, classed with the best in the world.
"Yes, he has done it in England. But with that platform of having played for the likes of ­Barcelona or Real, that is what they look for when they decide the player of the year.
"It's vital for them to keep him. He has incredible quality, he is a happy chap to have around the place, a ­brilliant professional and good in the dressing room.
"All in all, he is just ­a ­really good guy, as well as being a great player."