Chelsea head coach Maurizio Sarri and Manchester City boss Pep Guardiola played down the impact of the Blues' 2-0 win over the Premier League champions on the title race.
Goals from N'Golo Kante and David Luiz saw Chelsea inflict City's first loss of the season, ending a 21-match unbeaten run in the league, which saw Guardiola's men relinquish top spot in the table.
Sarri insisted afterwards that Chelsea are still behind City in the pecking order.
The Italian said: "I'm happy for the win because it's difficult to win against Guardiola's team. I know very well they are a step ahead now.
"In a competition of 10 months it's very difficult to cover the gap.
"I think they are at the moment the best team in Europe. We won today, but we have to say we were a bit lucky in the first 25 minutes, because they could score."
Guardiola, whose side sit one point behind Liverpool, was thrilled with the way his players played, despite the result and the first loss of the campaign.
The City boss said: "We're not here to be invincibles, or to be unbeaten, we're here to try to be champions.
"It doesn't matter. We want to have one point more than our opponents. Now, at the moment, Liverpool is better than us.
"When we win a lot of games I say, be calm. Now we are calm. The same.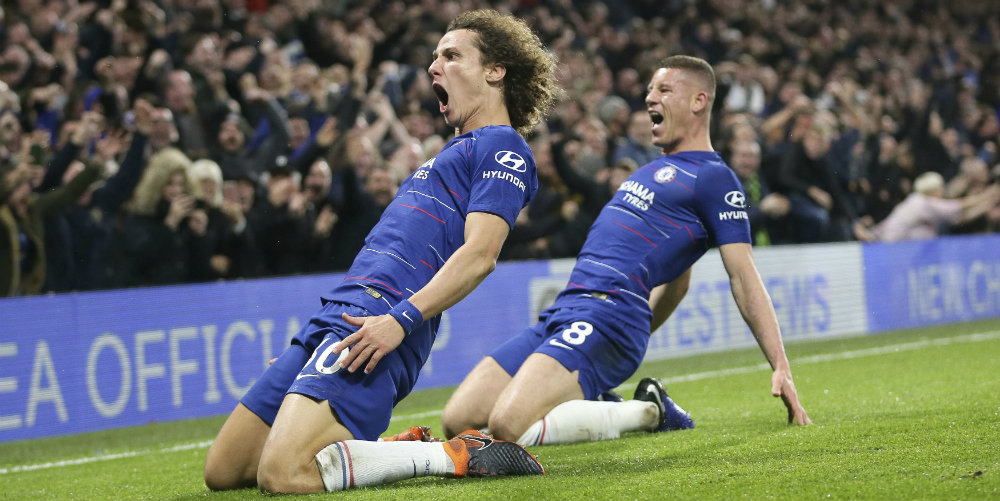 "After all we have done last season everybody wants to beat us, came here and played with incredible personality to play here.
"We didn't defend, we stayed high, regained a lot of balls, we attacked, we created enough chances to score one or two in the first half, unfortunately it didn't happen. That is a good lesson.
"The result is the result. They scored two goals, we didn't score.
"The way we played today is incredible. I'm so glad."
Sarri had criticised his players after two losses in the prior three league games – at Tottenham and Wolves – and said the win over City would count for little if his side do not back it up at Brighton next weekend.
The Blues boss, who earned a victory over Guardiola for the first time, said: "We have a team with some difficulties to be motivated.
"In this kind of match it's very easy to have great motivation, determination, the right level of aggression.
"Then during a season you have to play small teams. In Brighton there will be three points on the pitch like today.
"We need to play with this level of determination, with the right aggression in the other matches. Otherwise it's useless."