Arsenal captain Laurent Koscielny has suffered a suspected ruptured Achilles during his side's Europa League semi-final loss against Atletico Madrid.
Boss Arsene Wenger told BT Sport "the first signs are not very good" after the defeat in Spain.
It means the France international, 32, is set to miss this summer's World Cup and almost certainly faces a lengthy spell on the sidelines.
He was carried off on a stretcher early in the game after losing his footing while moving towards Diego Costa off the ball and was in obvious distress as he clutched his lower leg.
Wenger, who oversaw his final match in European competition as Arsenal manager, felt his side were unlucky to miss out on the final.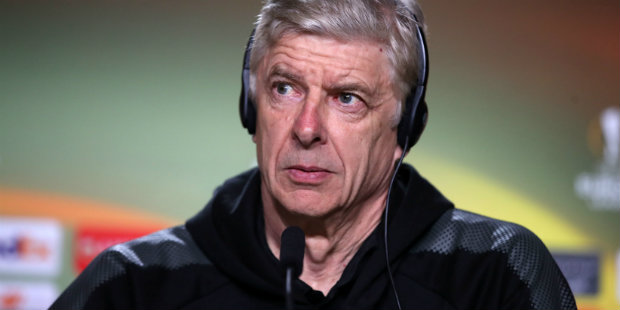 © Adam Davy/PA Wire
"Our performance was very good," he said.
"The dangerous situations were there but in the two boxes we missed something. We feel over the two games it was enough to go through.
"We were 1-0 up at home and conceded a stupid goal, and tonight, with one minute to go to half-time, we conceded on the counter-attack. These are vital moments in a game of that stature.
"It's very sad, I'm very sad tonight. Unfortunately you have to go through that. The game can be very cruel. The suffering is very strong tonight."