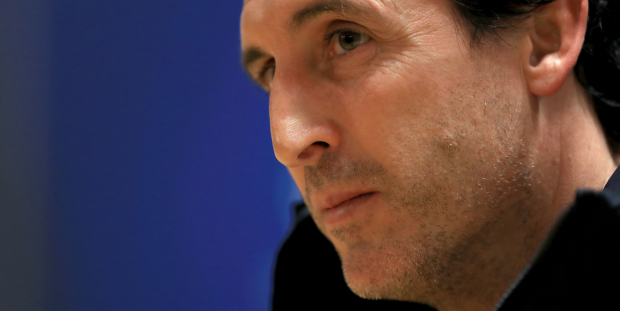 Ian Wright has questioned Arsenal's apparent decision to appoint Unai Emery as their new manager. 
Manchester City assistant Mikel Arteta was one of the favourites to replace Arsene Wenger, but former Paris St Germain boss Emery is expected to be announced in the role later this week.
Emery left PSG when his contract expired at the end of the season after winning one Ligue 1 title and four domestic cups during his two-season spell in charge.
He also led Sevilla to three consecutive Europa League titles from 2014.
His appointment is something of a surprise given that Arteta was thought to be close to taking over.
And former Gunners striker Wright, speaking to BBC Radio 5 Live, said: "It's like they're at the sushi shop.
"You know the stuff that's just going past? Yeah, I'll have that. I'll take that. I'll leave them ones. No, I'll take that one now.
"What's going on at Arsenal? Where's Unai Emery come from? I can't get it out of my head.
"You'd have thought that by now they would have known exactly what's going on. Unai Emery's now the favourite, he's going to be the manager?
"Good luck to him if he comes in and gets it. I'll back him. The fact is you just want people upstairs to be decisive with what they're doing. I think they've had the time. This is the problem I've got."